Drei Farben House returns on Tenderpark with his third album 'Choice Item', consisting of eight light-footed slices of Soul and Disco as perceived through House-tinted glasses.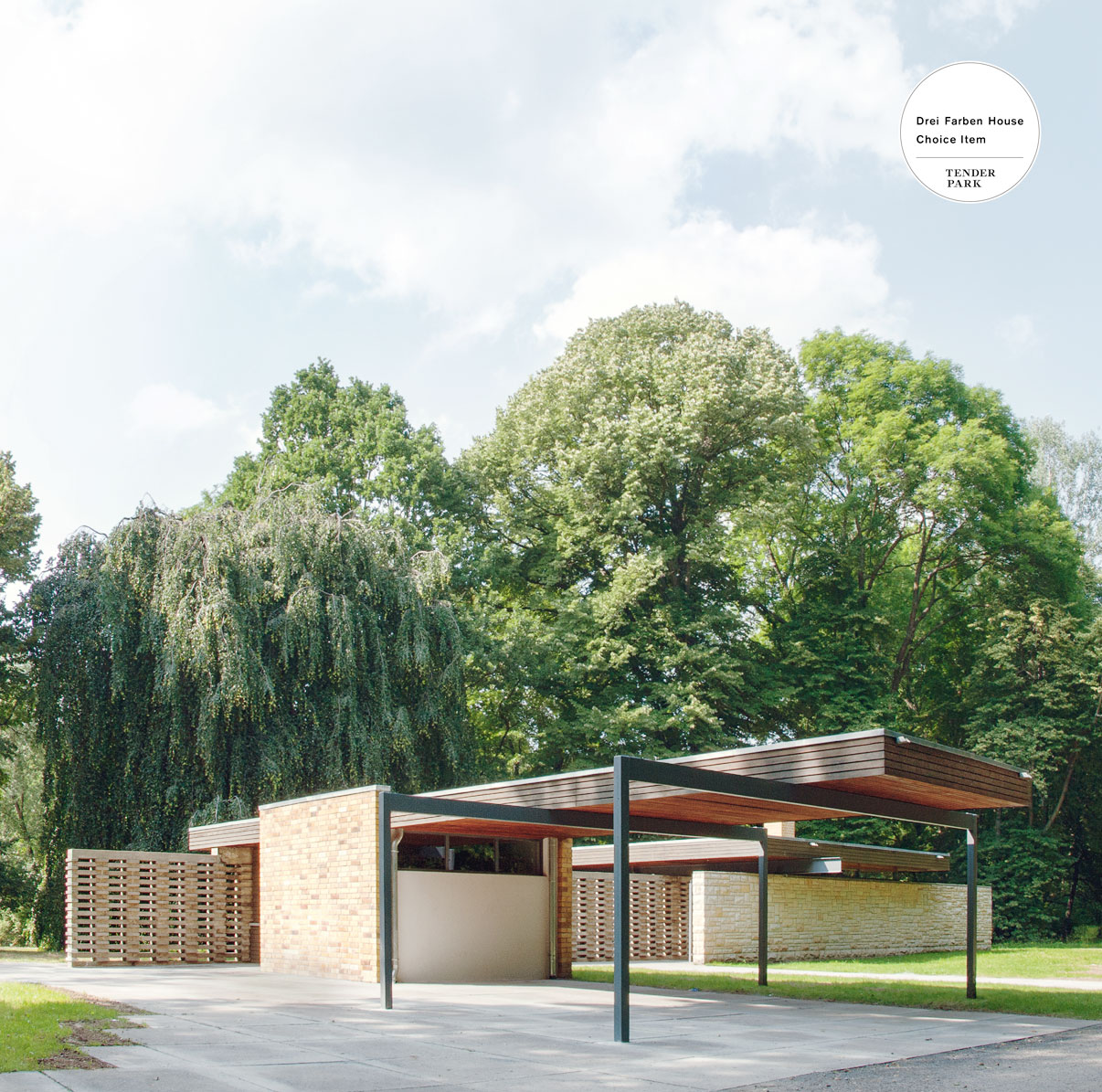 Most cuts on 'Choice Item' are based on Philly grooves – born out of a deep respect and love for the Philadelphia Soul tracks of the late 70s and early 80s. It's from this period that Michael Siegle (aka Drei Farben House) draws his inspiration for this long player. As Soul and Disco lost their initial freshness and novelty, the music matured into something warmer – which perhaps already contained a sense of its own passing. Drei Farben House delves into this feeling, delivering an album as warm and welcoming as a late summer or early autumn afternoon.

Each track sees Siegle balancing Pop sensibilities within a House music context – re-contextualising the commercial Soul music of the last decades. Taking snippets of this glorious musical past and feeding them through Drei Farben House's colourful prism results in the creation of something new and fresh: Part homage to the Pop/Soul sensibilities of the commercial side of Afro-American music, part forward-thinking House album. The record is also an expression of Drei Farben House's love for two particular instruments – the warm, muted sound of the acoustic snare drum and the dynamic tones of the bass guitar – both of which were dominant during the Philly era and which feature heavily throughout this record and thus fully complement Siegle's soft, emotive vocals.

The sublime artwork comes courtesy of long-time Tenderpark collaborator Till Sperrle. With the recent Tenderpark release photography based on details of a building by Pierre Vago in Berlin's Hansaviertel, the new artwork decorating 'Choice Item' now makes use of a modernist building from the era of the former GDR (DDR) in Jena called 'Glashaus Paradies'. While the Hansaviertel in West Berlin, completely designed according to the ideas of the international style, was also an ideological counterpart to the Stalinallee in East Berlin, a statement to tell the tale of the superiority of the western systems, the 'Glashaus Paradies' in Jena by architect Friedhelm Schubring shows that the ideas of modernism, which are still and have always been about a fair, equal and creative global society are not bound to political ideologies.